Rocky Mountain Anime Association
A registered 501(c)(4) non-profit
The RMAA is dedicated to promoting Japanese art, animation, and culture in Colorado and the Rocky Mountain region. We sponsor the convention Nan Desu Kan at the Sheraton Denver Downtown and NDK NYE, the New Year's Eve costume ball, at the Denver Renaissance Hotel.
As a 501(c)(4), the RMAA is mandated to focus exclusively on social welfare. Any money earned by the RMAA is required to be used for charitable, recreational or educational purposes. (Like conventions and cultural events!)
Over our 20 years, we have raised hundreds thousands of dollars for deserving charitable organizations, and offer a large number of community volunteer chances.
Check out this website to learn more about the RMAA, and feel free to contact us with questions.
NDK started in 1997 as a small anime festival at the Tivoli Student Union on the Auraria Campus in downtown Denver.  Since then, we have grown to the largest convention in 13 surrounding states, excluding Texas.  We pride ourselves on offering a small-convention atmosphere with excellent programming, cultural material, and appearances from our wonderful Guests of Honor.
NDK 21
September 1-3, 2017
Join us, pre-register today!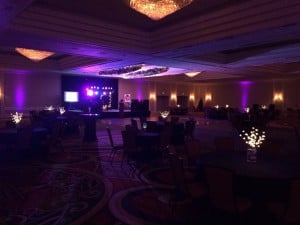 Ready to say good-bye to 2017 and welcome 2018 in style? Join NDK on Dec. 31, 2017 as we count down to the end of the year with costumes, photos by CG Photography, dancing, music by NDK Director DJ Jeremy, food, cash bar, games, Royalty, and friends!
The fun starts at 7 p.m., Dec. 31, 2016, and programming ends around 2 a.m. on New Year's Day, Jan. 1, 2018. NDK NYE is one of the few, if not only, New Year's events in the Denver Metro area to welcome all ages. We want to make sure everyone has a great time, so please review our policies prior to NYE.
Find out about NDK NYE